Above: "City of Shadows: St. Petersburg 1990s", by Alexey Titarenko.
Here are some contemporary photographers whose work I admire.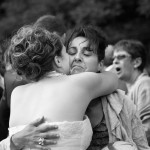 Stéphanie Renard
Stéphanie is a portraitist and still life photographer based in Toulouse. Thanks to her for the portrait on the About page.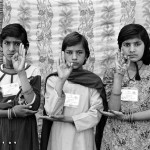 Gauri Gill

Gauri Gill has won the 2011 Grange Prize for contemporary photography. She was born in Chandigarh, India in 1970. She received BFAs at the Delhi College of Art, New Delhi (1992) and at the Parsons School of Design, New York (1994); and an MFA in Art at Stanford University, California (2002). Her work has been exhibited widely in India and across the world. She lives in Delhi.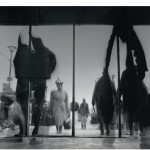 Alexey Titarenko.
Alexey Titarenko received his Master of Fine Arts degree from the Department of Cinematic and Photographic Art at Leningrad's Institute of Culture in 1983. He began taking photographs at the beginning of the 1970s, and in 1978 became a member of the well-known Leningrad photographic club Zerkalo, where he had his first solo exhibition (1978).
Since this was creative activity that had no connection with the official Soviet propaganda, the opportunity to declare himself publicly as an artist came only at the peak of Perestroika in 1989 with his "Nomenclature of Signs" exhibition and the creation of Ligovka 99, a photographers' exhibition space that was independent of the Communist ideology.
Titarenko has received numerous awards from institutions such as the Musee de l'Elysee in Lausanne, Switzerland; the Soros Center for Contemporary Art in St. Petersburg; and the Mosaique program of the Luxemburg National Audiovisual Centre. He has participated in many international festivals, biennales, and projects and has had more than 30 personal exhibitions, both in Europe and the United States.
Thanks to Alexey for permission to use his photograph "City of Shadows: St. Petersburg 1990s" in my chapter "Darwin and Human Society" in the book Darwin.